The EB-5 Program allows Immigrant Investors and their families to obtain US Permanent Resident Status (a 'green card'), and later US Citizenship, through investing in US companies which create or preserve at least ten (10) US jobs per investment. Green card holders can live, work, and retire anywhere in the United States.
Originally, the program required participants to invest USD $1,000,000 into a company which created 10 jobs in the US, and which they were required to actively manage. Now, the vast majority of EB-5 participants are able to invest passively through a Regional Center such as CARC. A Regional Center (RC) is a private, targeted investment program within a defined geographic region which is managed on behalf of its investors, and which creates or preserves jobs that can be attributed to its investors in accordance with the EB-5 Program. RCs can count either the creation or preservation of jobs towards the 10 jobs required for the EB-5 Program. In addition, if the investment in a regional center is made within a Targeted Employment Area (TEA), such as the areas where CARC's projects are located, then the minimum investment may be reduced to USD $500,000. 
People who invest with a regional center and get a green card as a result of such investment may live, work, and retire anywhere in the United States, regardless of the location of their regional center.
As a Regional Center approved by the United States Citizenship and Immigration Services (USCIS), CARC will utilize a USCIS-approved job-creation methodology to confirm that our investors meet the EB-5 Program's employment requirements. In addition, CARC's two exciting projects will be managed by our expert team of real estate professionals, who are intimately familiar with these markets. Finally, since CARC's projects are not dependent on EB-5 financing to start or finish, and does not intend to rely primarily on any fixed number of EB-5 investors, our projects are much more likely to produce the jobs investors need for their EB-5 applications than EB-5 projects whose sole source of funds is EB-5 investment. 
Under USCIS guidelines, the EB-5 Program allows successful applicants to receive US Permanent Resident status (a 'green card') significantly faster than most other naturalization programs. Investing with CARC allows you and your family to avoid certain strict eligibility requirements which affect other US visa programs, including the following:
English proficiency: an investor does not need to speak English in order to apply
Educational background: the EB-5 Program is open to investors of all education levels
Business experience: no business experience is necessary to invest with CARC
However, the EB-5 program is not for everyone. It is designed for non-U.S. persons of sufficient means to deal with the risks of this investment, and who are financially accredited and/or sophisticated as required by applicable securities laws.
For more information, please submit the suitability questionnaire found on this site. Upon our receipt and approval, we will provide a unique username and password which can be used to access confidential information regarding the details of our projects and regional center.
Some additional EB-5 Program requirements include:
The investment must be "at-risk" – the return of principal and/or distributions are not guaranteed.
The money invested must come from legal sources.
The prospective green-card holder must not have violated US immigration or other laws.
The prospective green-card holder must submit to and pass a USCIS-administered health examination before he or she can receive a conditional green card.
Participating in the EB-5 program can have significant immigration, financial, tax, and other consequences; therefore, we recommend that any individual seriously contemplating this opportunity obtain independent counsel for immigration, tax, and other matters.
Investing with CARC is the first step to beginning your new life in the US. Your family will have the freedom to live anywhere in the country, spending your time and money any way you would like. The US is a safe, stable, free, and prosperous country, where you and your family can live without fear of persecution. In addition, participants who are approved by USCIS and receive a 'green card' may take advantage of the following:
America's world-renowned education system, which is often less expensive and more accessible for Permanent Residents and citizens.

For US permanent residents or citizens, public universities in their state (such as U.C. Berkeley and UCLA in California, among others) are often significantly less expensive for in-state residents than for out-of-state or international students.
US permanent residents and citizens typically make up around 90% of the student body at top private universities (such as Harvard, Columbia, Stanford, and others). The remaining 10% of seats go to students from all over the world, making competition far fiercer for international students.
Primary and secondary education in an English-speaking environment with a rigorous curriculum that focuses on creative thinking, instead of rote memorization, from an early age can help your children succeed in today's global economy.
The security of US permanent resident status or citizenship means that your child will not be dependent on the international student visa application process.

The US is a nation of immigrants, and is welcoming to new immigrants from all over the world. There are large immigrant populations in major metropolitan areas across the country, making it easier for you and your family to adjust to your new life in the US.
A U.S. passport makes international travel easier, as its citizens are among the least likely to require visas to travel to other countries.
Permanent Residents and citizens benefit from America's economy, which is the largest in the world. Its citizens are among the wealthiest in the world, and the U.S. is home to the world's broadest and deepest capital markets, making it an ideal location in which to expand an existing business or start a new one.
CARC makes the EB-5 Program investment process as simple and worry-free as possible for our investors. Our team, with offices in the US and Shanghai, is available to help or answer questions. To begin:
Submit a suitability questionnaire after reading through our website. This questionnaire can be found here on this page, or you can contact us by either sending an email to info@carceb5.com.
Once we initially determine that you seem qualified to participate in the EB-5 Program, we will send you our Offering Documents. These important documents fully explain all aspects of investing with CARC.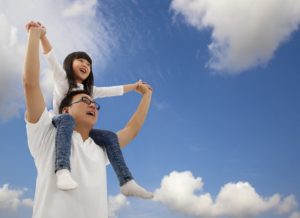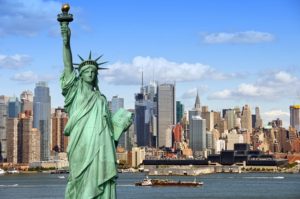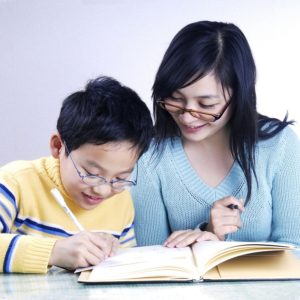 Submit Suitability Questionnaire and Non-Disclosure Agreement. Once your suitability is determined, you will have an opportunity to evaluate the investment before we provide you with the Offering Documents.
---
Review the Offering Documents, enter into Subscription Agreement with CARC, deposit USD $500,000 into escrow account and pay CARC's administrative fee
CARC assists Investor with information necessary for I-526 submission by Investor to USCIS
Upon acceptance by CARC of the Investor's Subscription Agreement, in order to assure that the connection between the investment and job creation is clear, 50% of the investment amount will be made immediately available to the project
Approximately One Year from Application
I-526 is reviewed by USCIS.
If Approved
Remaining USD $250,000 is released from the escrow account
---
Investor follows pertinent USCIS guidelines and receives 2-year 'conditional green card'
If Denied
USD $500,000 is returned to investor, along with administrative fee
CARC assists Investor with information necessary for I-829 submission by Investor to USCIS
Approximately Eight Months Later
If Denied
Investor can choose to file an appeal
5 Years from Receipt of Conditional Green Card
Principal investment may be returned to investor
---
Investor can apply for full US Citizenship
Disclaimer: The timeline above should be used for reference purposes only, and is not meant to indicate exact timing. Many portions of the application process are under USCIS control, and therefore the timing may vary on a case-by-case basis for reasons outside of CARC's control.
For more information about investing with CARC, including a full explanation of the application process and all the forms you will need to complete, please
contact us.